Real bonds made in virtual spaces will carry out into the real world, having profound implications on how we fundamentally communicate as humans.
Imagine your avatar walking into a digital wine shop and talking to an avatar wine expert to get some questions answered.
You order the wine and have it shipped to your physical address.
Welcome to the metaverse, the intersection of our digital and physical realities.
Companies are building Virtual stores or virtual showrooms designed to allow customers to take a tour, interact with a space or interact with 3D products such as cars, jewelry, or any digital asset.
Virtual try-on will enable customers to tap into augmented reality, try on glasses or makeup, and visualize furniture and other products in their homes.
Concert marketers are taking concerts, art festivals, and sporting events and transferring them into digital experiences.
Making Money In The Metaverse
Selling digital versions of products in virtual reality is becoming a new revenue opportunity.
Gucci, Nike, and Dior all offer digital goods that allow personalizing and customizing avatars, whether handbags, shoes, hats, or sunglasses, as avatars now need a wardrobe change based on events, seasons, and moods.
Going direct to the avatar is the business model where brands are selling directly to digital identities.
Designing, creating, and selling in a digital world means no shipping or supply chain issues. Individuals can explore identities with their digital self.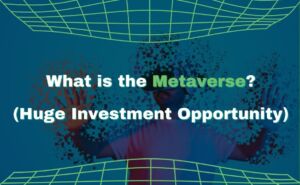 Sponsoring events in the physical world has proven ROI, and this traditional marketing practice is easily transferred to the metaverse.
Adding more creativity to the competition is gamifying commerce.
For example, Louis Vuitton created a video game to reach a younger audience and gamified with branded NFT collectibles.
Nike uses 3D technology to let consumers build/design their products and gain valuable intelligence by allowing fans to build their shoes.
Untapped Opportunities In Metaverse
Adding Interactive 3D to your website is a huge upgrade.  It is easy, fast, and future-proof.
You will also see more brands creating and operating their virtual worlds and looking toward the future of metaverse commerce.
Every brand will need a metaverse strategy, and you will see brands signing agreements for new up-and-coming players as their metaverse agency of record. Professionals will need to up their skills, to lead and manage new metaverse initiatives within an organization.
The opportunity for companies and brands to leverage NFTs and the metaverse is at a groundswell state.
Technology is moving at lightning speed, rapid change is happening every day, and consumers are more adaptable than ever.
Future-proofing a companies' brand will become imminent or they will get left in the digital dust!
✔️ Get Ahead Today – MannaWealthManagement.com
#meta #metaverse #VR #virtualreality #AR #NFT #NFTs #crypto #cryptocurrency #avatar