When the news of Amazon broke out that it has chosen its second headquarters to be located in Crystal City, VA – Arlington, questions about population density, the potential for skyrocketing rents and rising costs in commerce immediately began to swirl.  The e-commerce giant announced that its new HQ2 will be "National Landing," effectively a rebranding of Crystal City in Arlington, Virginia. The newly created neighborhood also includes parts of nearby Pentagon City and Potomac Yard. The Crystal City location was appealing, in part, because it offered a huge block of available space.  The location offers quick access to transit and lots of available office space.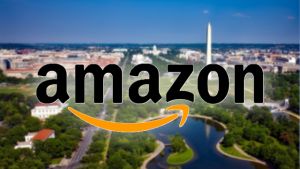 Crystal City, the neighborhood began taking shape in the 1960s and was named after one of the first apartment buildings to rise in the neighborhood, which had a crystal chandelier in the lobby. That project was called the Crystal House, and the moniker was attached to subsequent projects, like Crystal Towers and Crystal Square. Crystal City is just across the Potomac River from Washington and about five miles from Arlington. Because of the swaths of available commercial space.  There is hope is that Amazon can help attract other tech companies to the area.
With an estimated 50,000 new jobs being created in Crystal City, VA alone there will be a fair amount of people relocating to the Crystal City, VA area looking to reestablish their work life.  Through these sort of life changes it helps working closely with a local financial advisor to begin planning through various life changes and plan accordingly for the future. 
Choosing the right financial advisor near you in Crystal City, VA one can easily perform a search online to assess the proximity of their financial advisor.  Having the Right Match with a Financial Advisor goes beyond your proximity.  There are many other factors to consider when selecting the Right financial advisor in Crystal City, VA.
Schedule a complimentary phone call today with our office and see how we can help.   Call our office today at 703-533-0030 or email Dkassir@MannaWealthManagement.com. 
Learn more about MannaWealthManagement.com
Car # PND-1118-02343
About Wells Fargo Advisors Financial Network
For 17 years, Wells Fargo Advisors Financial Network, the independent brokerage arm of Wells Fargo & Company has simplified independence by partnering with successful financial advisors and fostering a mutual passion for doing what's right for clients. As of December 31, 2017, Wells Fargo Advisors Financial Network has grown to operate nationwide with 1,333 owners and advisors in 633 practices administering over $104.7 billion in client assets. Investment products and services are offered through Wells Fargo Advisors Financial Network, LLC Member SIPC, separate registered broker-dealer and non-bank affiliate of Wells Fargo & Company.www.wfafinet.com.
Manna Wealth Management is a separate entity from Wells Fargo Advisors Financial Network.