Global NFTs saw an increase in year-on-year sales in March 2022. The Q1 of this year experienced the total NFT market trading volume at about $12.13 billion.
And some institutions are estimating that this market will exceed $80 billion by 2025.
What Is a Non-Fungible Token (NFT)?
NFT is an acronym that stands for Non-Fungible Token. But what does that acronym mean?
First, let's look at the term fungible. "Fungible" means that one item can be replaced by another identical item. These two items are mutually interchangeable.
"Non-fungible" means that something is NOT able to be replaced or cannot be replaced with another identical thing. Think of a non-fungible asset as an original Pablo Picasso painting.
This Picasso painting is a one-of-a-kind painting that is not mutually interchangeable with any other type of painting, even if this other painting is also an original Picasso painting.
Second, what does it mean to be a token?
Well, a token is a digital asset that is created or "minted" by a smart contract that resides on the blockchain.
Unique Attributes of NFTs
Uniqueness: The metadata of each NFT is an unalterable record that gives the uniqueness of the token.
Scarcity: NFTs can be scarce. Developers can generate as many NFTs as they want but they can also limit the supply, on the other hand. This drives the value of NFTs.
Indivisible: When it comes to their utility, NFTs are indivisible.
Transparency: Buyers can verify the authenticity of a specific NFT because records of token issuance, transfer and activity are stored in public distributed ledgers.
Interoperability: NFTs can be purchased, sold or traded across Distributed Ledger Technology (DLT) through a centralized custodial service or decentralized bridge.
Types of NFTs
NFTs can represent all types of items. Some of the more popular NFT items include:
Artwork (digital pictures),
Photographs,
Autographs,
Collections,
Virtual world items such as avatars and real estate,
Video game items, like skins or stickers,
Tangible assets, like automobiles and homes, and
Music.
Standards for NFT
NFTs are digital tokens and therefore are saved and stored on a blockchain. This blockchain acts as a trustless distributed public ledger that records transactions.
The Ethereum blockchain is the most popular blockchain for NFTs.
The most popular NFT standards on Ethereum network are ERC-721 and ERC-1155. ERC-721 is used for single NFTs while the latter is used for the collection of different NFTs.
Other than the above, ERC-998, Flow, Tron, BSC and Tezos are some protocols that support NFTs.
Are NFTs Different than Cryptocurrencies?
Cryptocurrencies are also digital assets, but they are virtual currencies. As virtual currencies, they can be used as a medium of transaction, like fiat currency.
Bitcoin, for example, is a cryptocurrency and as a currency, it is fungible.
The same cannot be said about NFTs. NFTs are not currencies, and they are also, by definition, non-fungible.
While it is true that both cryptocurrencies and NFTs utilize the blockchain, they use this distributed ledger for different purposes.
Conclusion
Some investors and art collectors purchase NFTs because they represent a unique and rare form of digital art.
Investors are strongly encouraged to research the NFT market. As they say in crypto, DYOR: Do Your Own Research so that you become an informed investor.
Get to Know the future, Get to Know MannaWealthManagement.com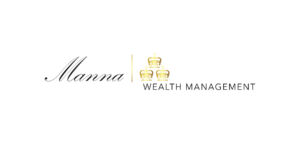 The information and opinions expressed herein have been obtained from sources believed to be reliable but are not guaranteed for accuracy or completeness; are for information/educational purposes only; do not constitute a solicitation or recommendation for the purchase or sale of any security; are not unbiased/impartial; subject to change; may be from third parties.  Opinions expressed are those of the Author and do not necessarily reflect those of B. Riley Wealth Management or its affiliates. Investment factors are not fully addressed herein. For important disclosure information, please visit www.brileywealth.com/legal-disclosures.